Posted by Simon  , Last modified by Jackson   on 23 June 2018 12:31 PM
To generate the CSR for submission to Comodo, kindly use the following:

- Login to your Plesk control panel.
- Click on "SSL certificates".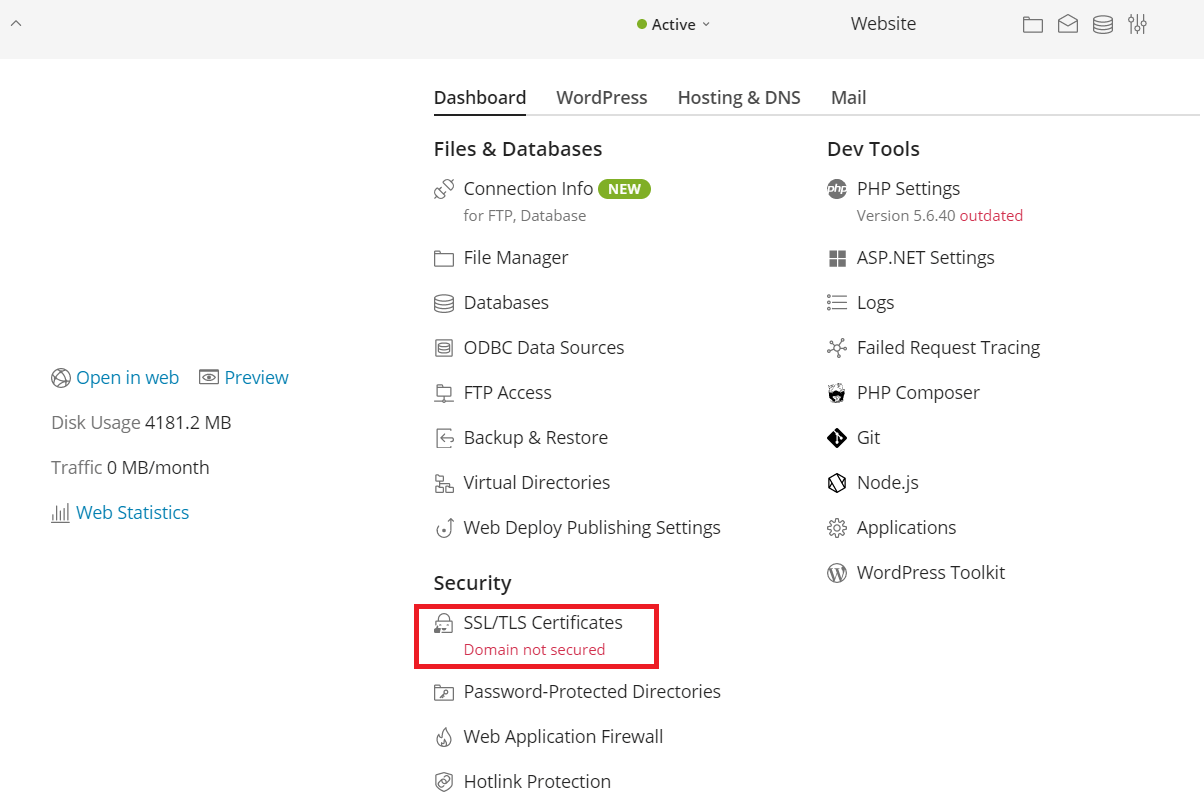 - Click on "Add SSL Certificate"

Fill out the information mentioned in the "Add SSL Certificate" page. The fields marked with an asterisk are required. When you have completed all fields, click "Request" to generate the CSR.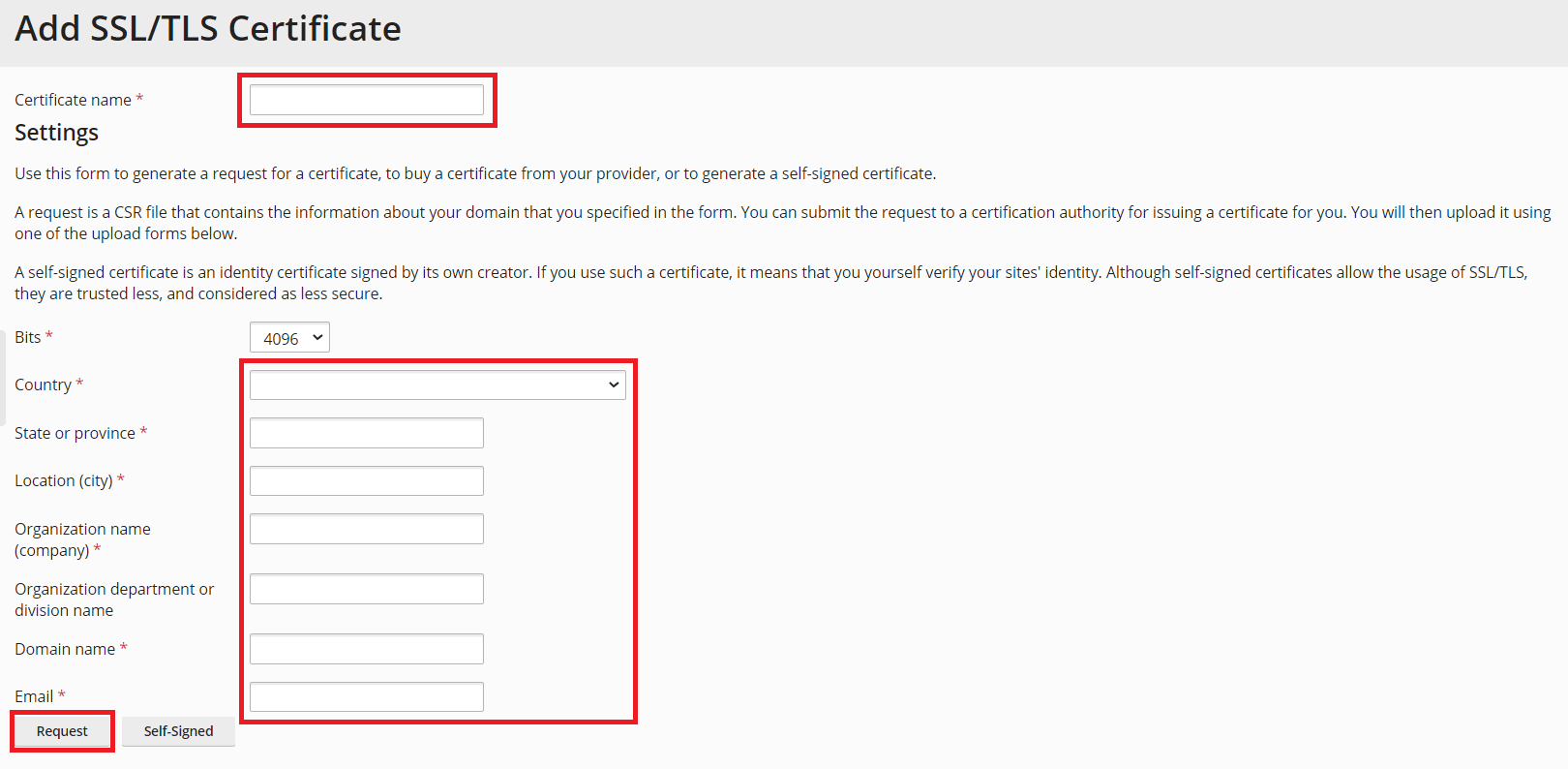 Country: Select your country from the drop-down list.
State or province: Provide the complete name for your state or region.
Location (city): Provide the complete name for your city.
Organization name (company): Provide the legally-registered name for your business. If not applicable, you can put 'NA'.
Domain name: Enter the fully qualified domain name for which the SSL will be activated. The domain name for Wildcard certificates should be represented with an asterisk in front of the domain (*.comodo.com).
E-mail: Enter your email address. The email used for CSR generation will not be used for domain control validation or for reception of the issued certificate.

You will see a message letting you know that the CSR was successfully created. From this page, you may click the green arrow icon to download the CSR to your local computer, if not click on the certificate created to see and copy the CSR.
Kindly visit the Comodo URL mentioned in the email and paste the CSR you copied in the previous step into the box.
When asked to "Select the server software used to generate the CSR", kindly select "Plesk" from the drop down menu.
Kindly consider to untick the "Free 90-days HackerProof and HackerGuardian" as Comodo may require further verification before sending the certificate to you. 
Once you have submit the certificate, kindly reply to the email and let us know what the domain is so that we may process your order.
---