After purchasing SSL certificate from APC, kindly proceed with the below steps for CSR submission.
1. Please login to
https://billing.apc.sg/clientarea.php
2. Go to "Services"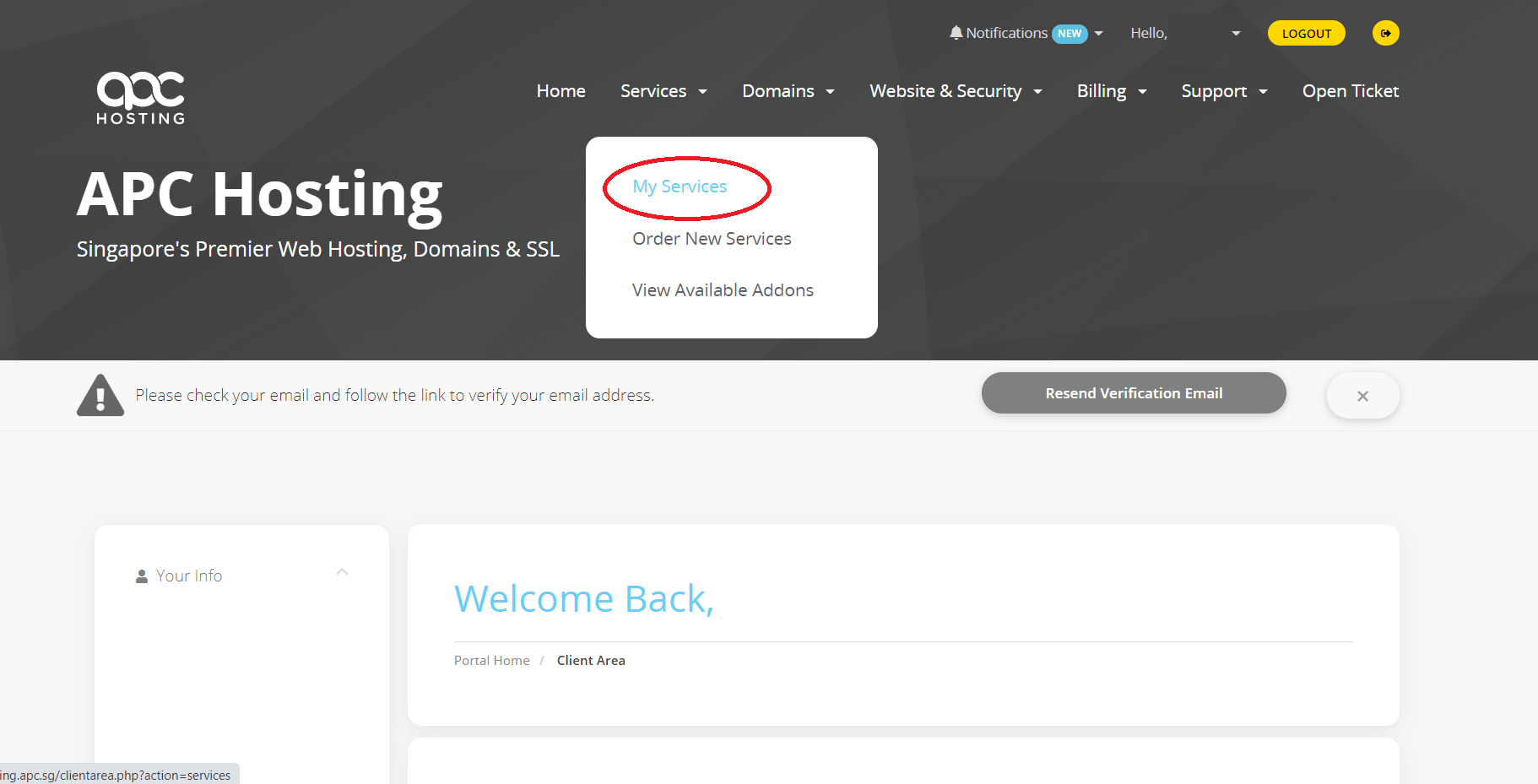 3. Click on your SSL Certificate Product.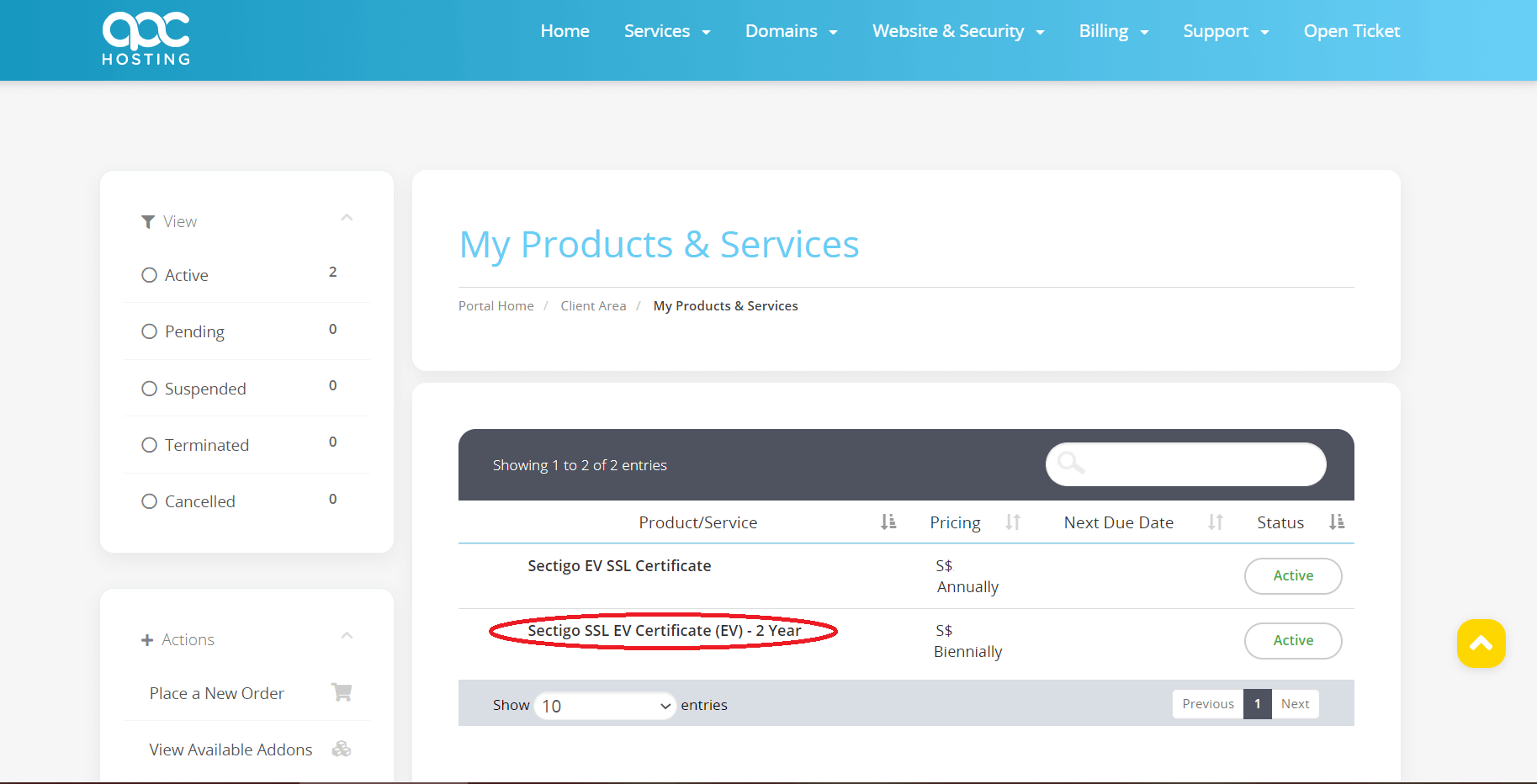 4. Click on "Submit Certificate Request" to submit your CSR.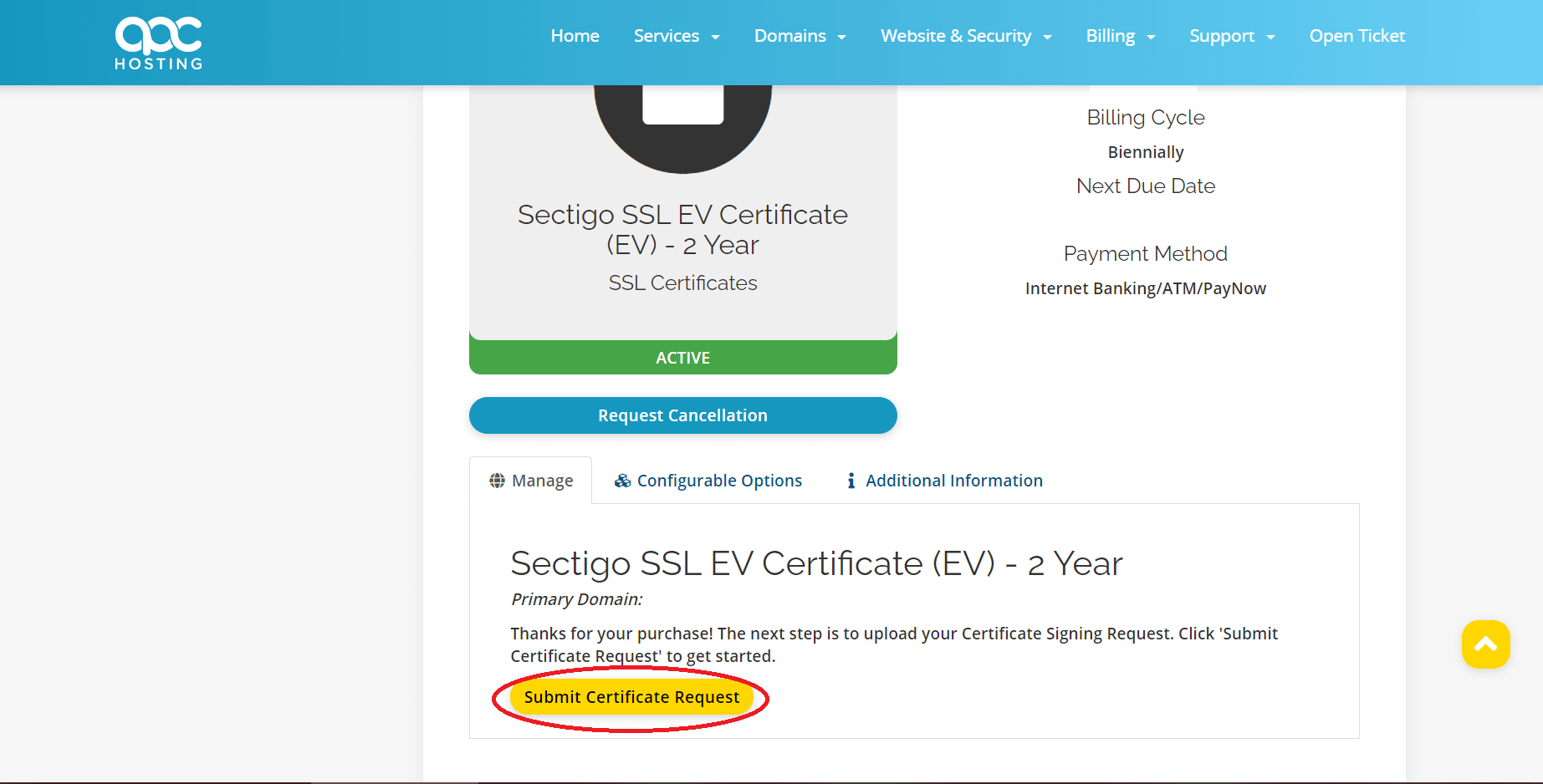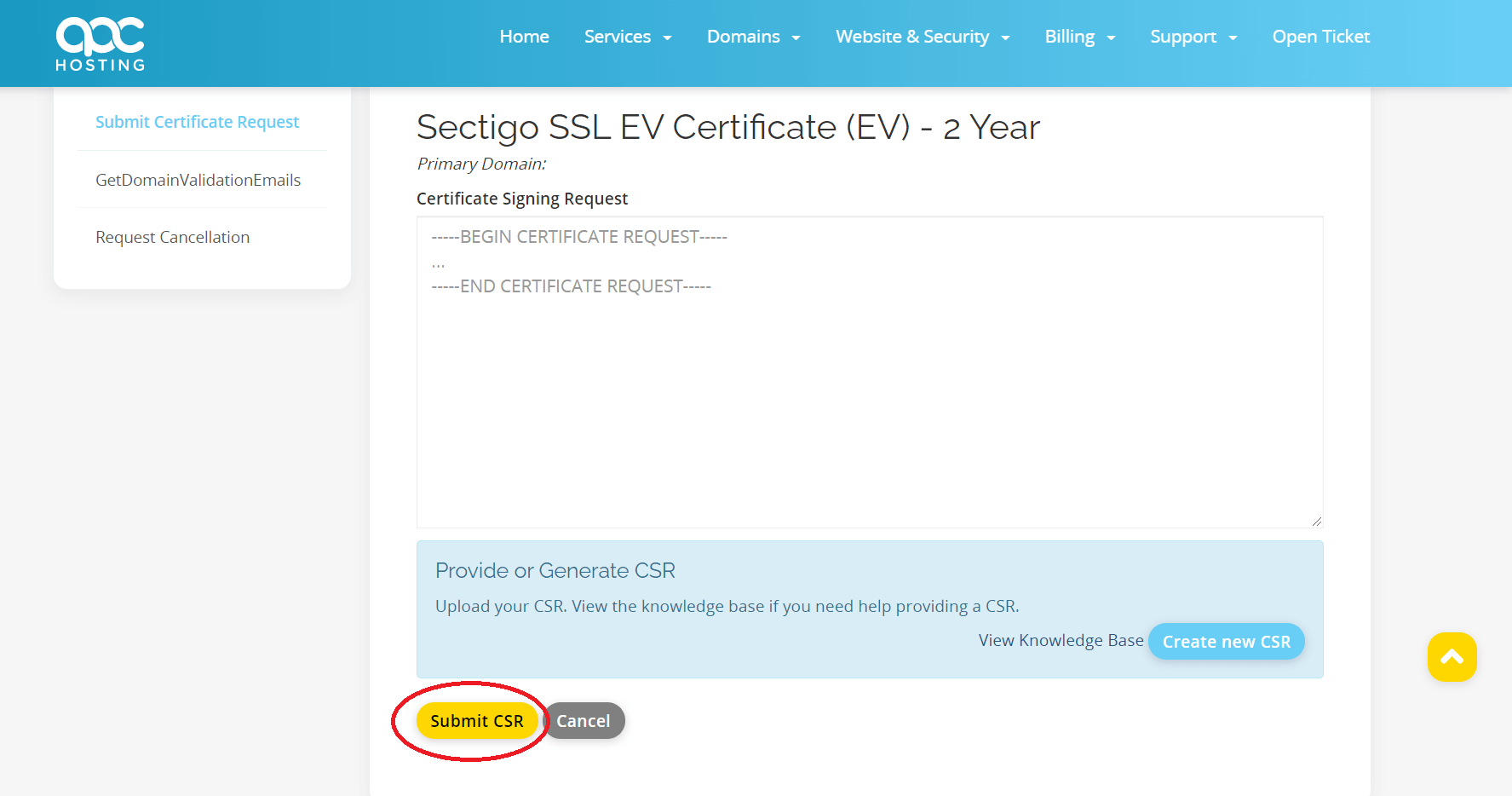 5. After submitting your CSR, if you need to change your SSL validation method, click on "Change DCV Method" then select the other validation method as required and click "Submit Validation Request".