To reset your shared hosting control panel password kindly proceed with the below steps.
1. Login to your APC billing account at https://billing.apc.sg/clientarea.php
2. Once you have login, click on your service.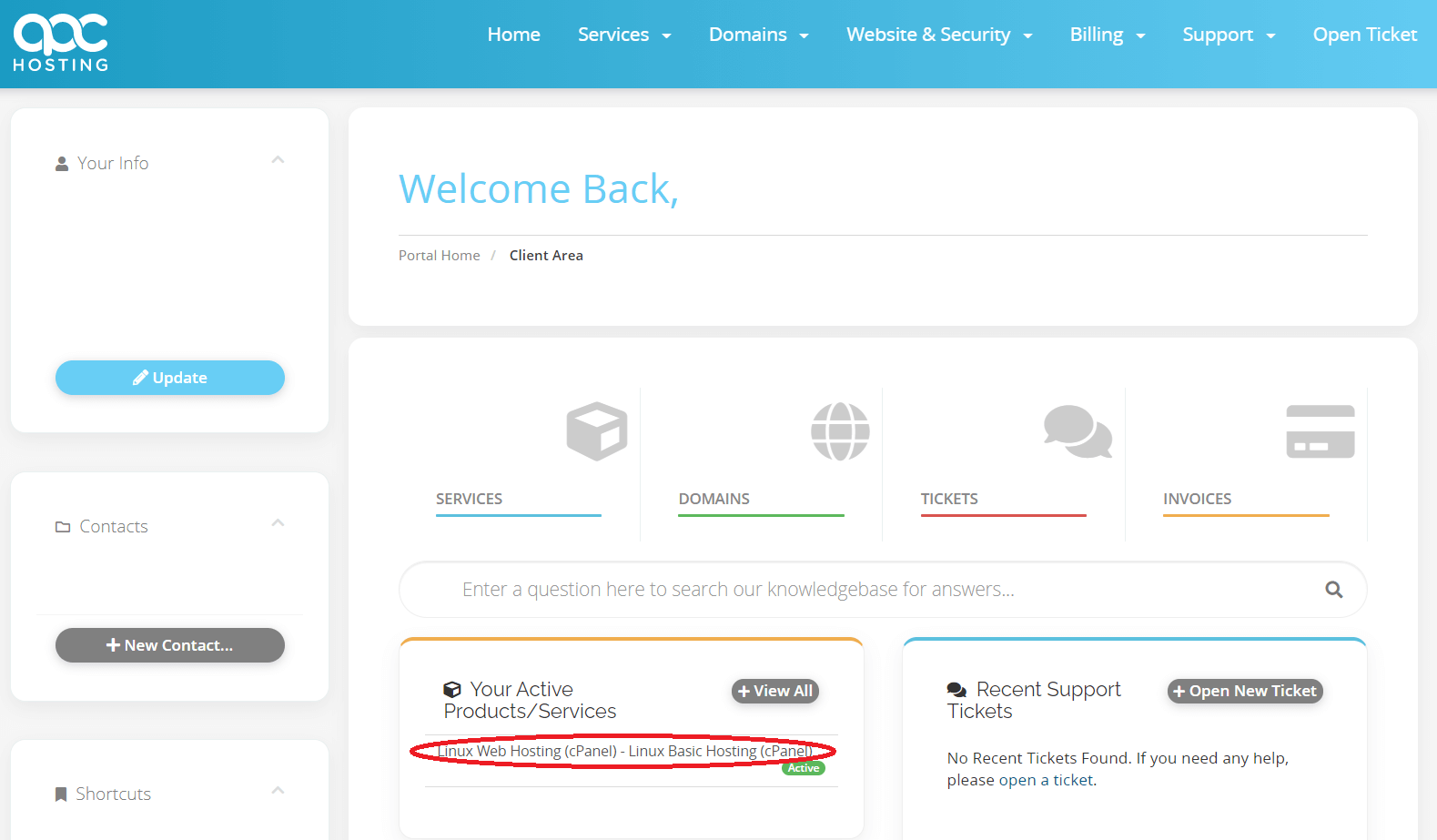 3. Click on "Change Password".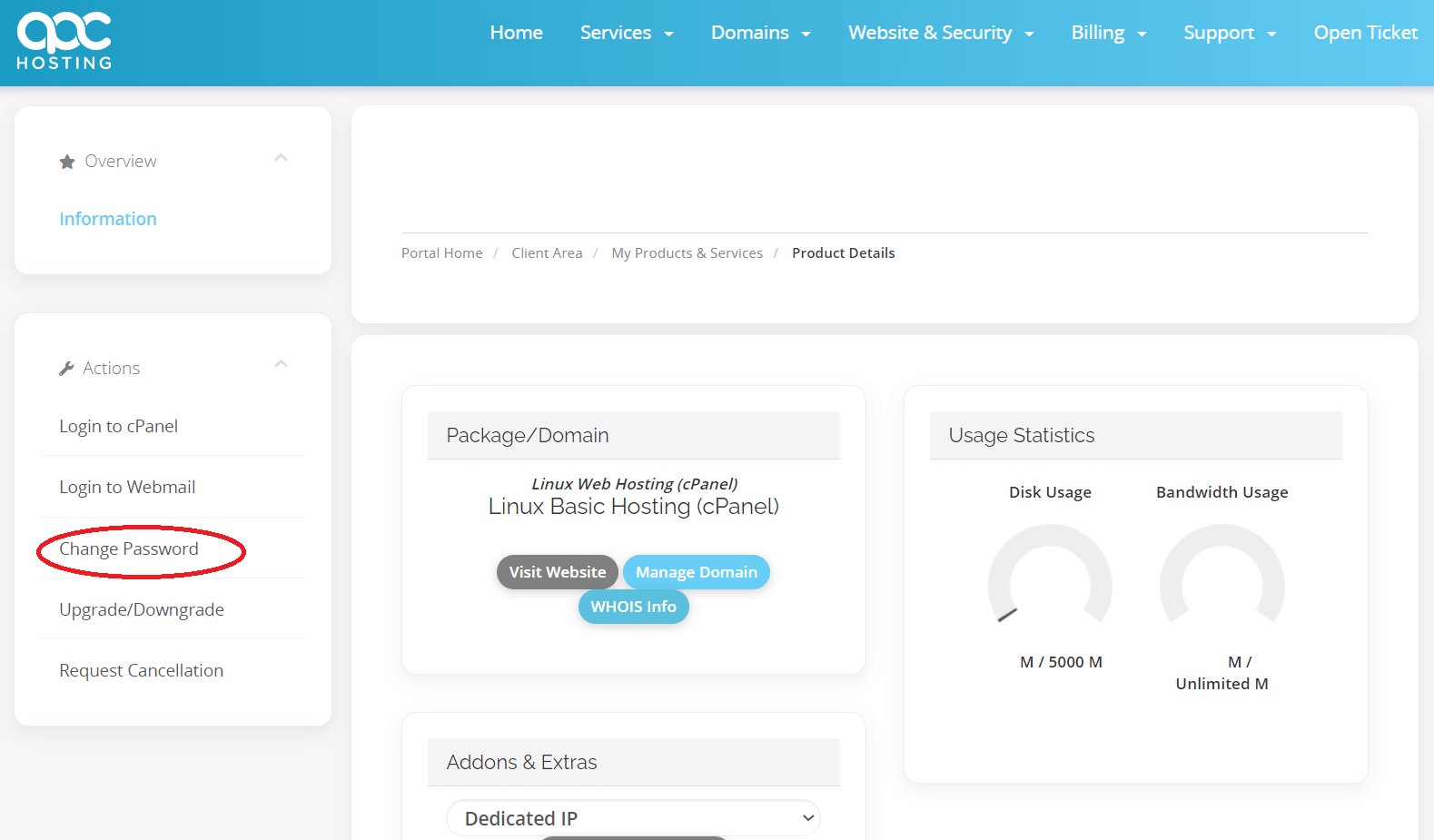 4. Make the password change and click "Save Changes".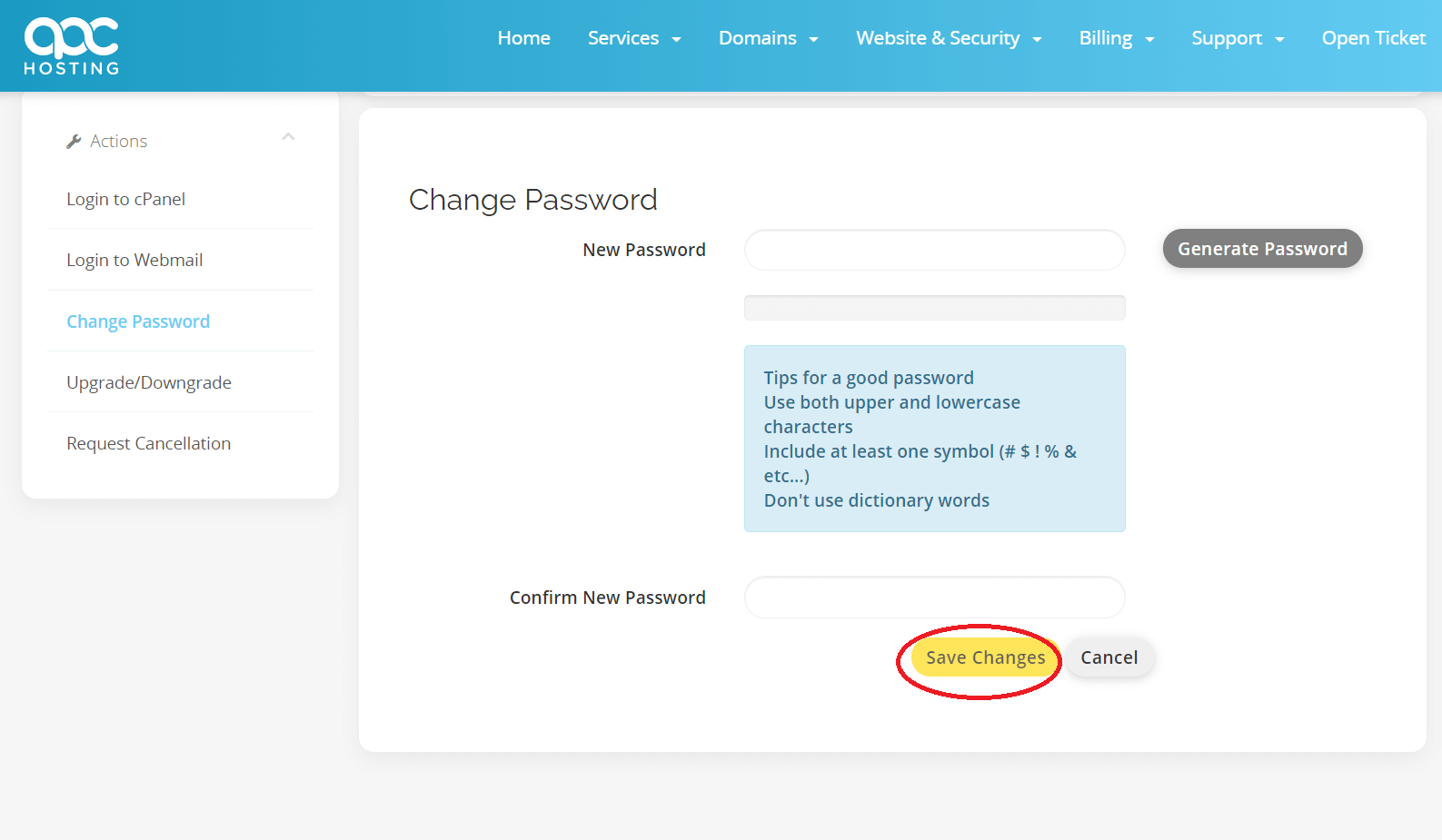 Alternative Method to Reset Password using Hosting Control Panel
If your domain name is resolving to APC server, there is alternate method to reset using Plesk/cPanel login page. Kindly proceed to your Plesk/cPanel login and select "Reset Password" or "Forgot your password?".
It would be required for you to provide the Plesk/cPanel username and your email address registered in your Plesk/cPanel account.