To request for cancellation of your hosting service, kindly proceed to log in to your billing area
https://billing.apc.sg/clientarea.php
 and refer to the steps and screenshots below.
Under 'Services' tab, select 'My Services'.
Next, locate your service and click on the service.
Click 'Request Cancellation' on the left hand side under 'Actions'.
Under the "Cancellation Type" please choose either 'Immediate' if you wish to have the service terminate immediately or 'End of billing period' if you wish to have the service terminate on the due date.
Please note that once termination takes place, you will not be able to login to the server to retrieve any data. Kindly do the necessary backup before placing the cancellation request.

Once done with the above, click on the "Request Cancellation" button.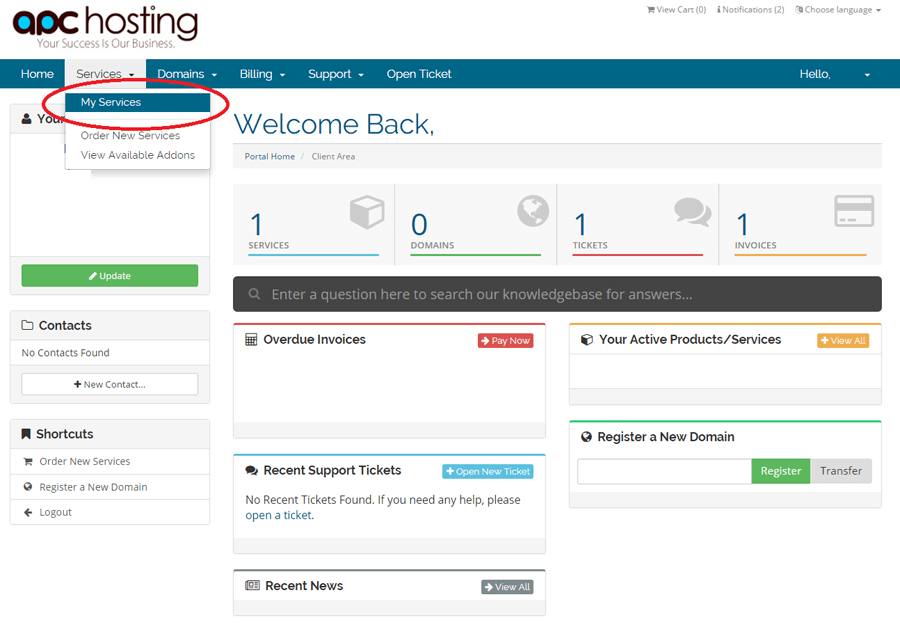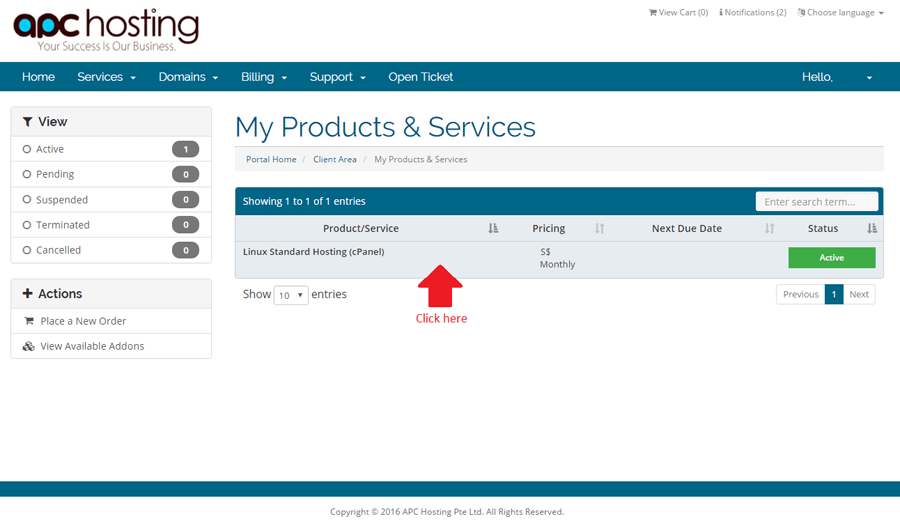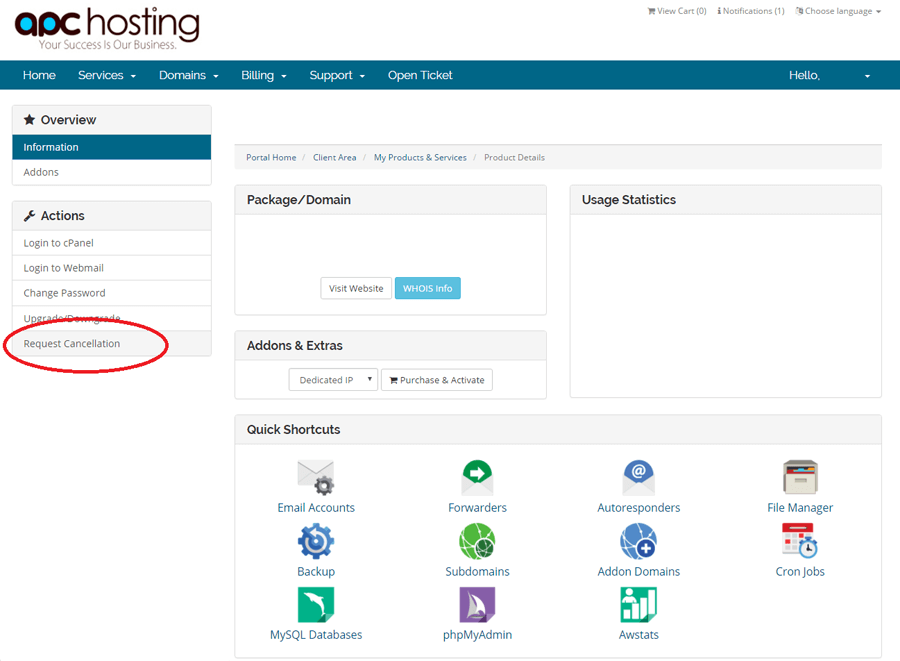 If you have domain service with APC and wish to cancel that as well, kindly visit this url:
https://support.apc.sg/knowledgebase/article/how-to-submit-a-cancellation-request-for-domain-service
.